Company foundation in Dubai (UAE) in 2023.
DLS Dubai helps you build wealth tax-free and protect your savings.

1

Location on site in Dubai

Worldwide, there is no more effective way to save taxes and grow your wealth.
With company incorporation in Dubai you benefit from 0% taxes. There is no public company register and accounting freedom. In the future you will not have to worry about depreciation. Use your company's credit card to pay for the gift for your wife in the jewelry store or the weekly shopping in the supermarket.

Setting up a functioning offshore company in Dubai is the easiest and fastest way.
Globally, there is no more effective option:
Within one week, your tax-free company is incorporated with minimal KYC requirements, only a color passport copy is needed.
Within another two weeks, that company is then provided with tax-free residency and an operational business bank account.
DLS Dubai, unlike most corporate service providers or agencies in this field, is not simply a service provider that forwards documents, but we offer an all-in-one solution within the United Arab Emirates for your tax-free offshore structure in Dubai.
Absolut premium für mich war die intensive und persönliche 1:1 Beratung. Woanders wird man da vermutlich an Mitarbeiter delegiert. Fred ist dabei total professionell und hilfsbereit, auch in Bezug auf andere Fragen. Ich kann die DLS Dubai weiterempfehlen und stehe bei Fragen jederzeit zur Verfügung.

Alex M.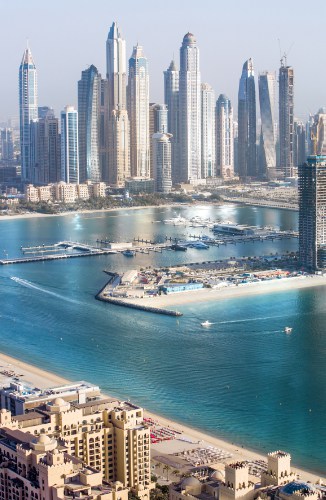 DLS Dubai, your experienced contact:
Personal all-inclusive service for banking and Emirates ID - including driver.


Experts in tax exemption, crypto, banking and company formation.


Competent and free advice from experts - even after the company has been founded.

Please fill out the form and we will get back to you as soon as possible to schedule a free initial consultation.
Why is Dubai an attractive location for your company?
As a Dubai based service provider, we appreciate the myriad of advantages Dubai has to offer. Dubai has become the #1 location in the world of offshore company formation.
Companies in Dubai harmonize perfectly with major commerce and marketing platforms such as Amazon, Shopify and Google AdWords.
So if you are looking for a new location for your company or your future residence outside the EU, you will not get past Dubai.

In addition to companies in the traditional business sectors, Dubai is also particularly well suited for the e-commerce, online marketing and consulting industries of all kinds.

Companies formed in Dubai harmonize perfectly with major commerce and marketing platforms such as Amazon, Shopify and Google AdWords. A connection to the largest and most popular payment providers such as PayPal and Stripe is also available. Trading cryptocurrencies on popular exchanges like Binance and Kraken is also fully possible.
Please fill out the form and we will get back to you as soon as possible to schedule a free initial consultation.
Tax exemption
0% business tax for Freezone companies, 0% income tax, 0% capital gains tax.

Privacy
No public company register, the owners of a Freezone company remain anonymous.

Accounting freedom
No bookkeeping, tax accountant or bureaucracy.

Flexibility
Foundation in 1 week, closure in 1 day.

Reputation
Double taxation agreements with developed industrialized countries.

Availability
Direct access to PayPal, Stripe, Binance and Interactive Brokers.

Accessibility
Emirates direct flights from Europe, Canada, USA, Australia and England.

Residence
Tax free residence by establishing a Freezone company in Dubai.

Freezone company in Dubai.
The establishment of a so-called Freezone Company (FZCO) offers itself as an attractive option for companies wishing to operate in Dubai, especially in comparison to the establishment of a company in the so-called "Mainland".
The Dubai Freezone Company (FZCO) is one of three existing company forms in the UAE. It is a separate form of company from the UAE domestic (mainland). Your company is registered in a separate free trade zone and has a special status.
This special status allows - independent of the locals and the local laws in the UAE mainland - to conduct international business tax-free and without bureaucracy. The so-called Freezone Companies have a separate legislation in the respective Freezone. This is based on the British Common Law and differs from the local Sharia Law. In contrast to an offshore company, it is possible to obtain a so-called residence visa through employment in one's own freezone company. This forms the essential nexus to the UAE for opening a bank account - regardless of whether the visa holder lives full time in the UAE or only enters the country for 1 day every 6 months.
The Dubai Freezone company is the perfect hybrid of offshore company and mainland company.
With offshore status and the possibility of a residency visa at the same time, the best of both worlds is combined. A classic offshore company cannot obtain business accounts due to the lack of a residency visa option. A mainland company is unsuitable for international business with VAT liability, accounting liability and 9% business tax under Sharia Law.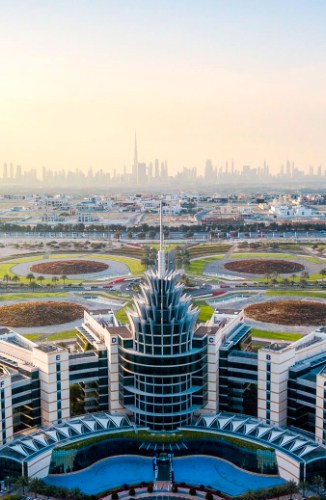 Advantages of a Dubai Freezone company:
No public company register - owners of a Dubai Freezone remain anonymous.

No taxes - Freezone companies are not subject to taxes.

No accounting - Monthly or annual accounting is not necessary.


No share capital - No other funds are required to establish a Freezone.

The advantages of the company's location in Dubai.
The United Arab Emirates, and Dubai in particular, have received a lot of media attention lately, and for good reason. Dubai enjoys a central location between Europe, Africa and Asia. This makes it a prime business destination for many sectors and industries. Within a five-hour flight from Dubai, you won't find such a cosmopolitan and progressive city anywhere.

The city's highly regulated environment conforms to international best practices and operates with zero rates for personal and corporate taxes. Businesses in Dubai enjoy one hundred percent capital repatriation with no currency restrictions. This level of financial freedom is rarely found in areas with such a developed business environment. Dubai is a leading commercial center with state-of-the-art infrastructure.
Other reasons are:
A liberal economy that is fully integrated into the global economy.

The city is centrally located between Europe, Asia and Africa and attracts about five million investors and tourists every year.

One of the safest cities in the world.

More than 200 nationalities live in harmony and call Dubai home.

World's largest financial sector, both local and international banks

The education system in Dubai is suitable for all cultures and languages.

Dubai has a first-class healthcare system.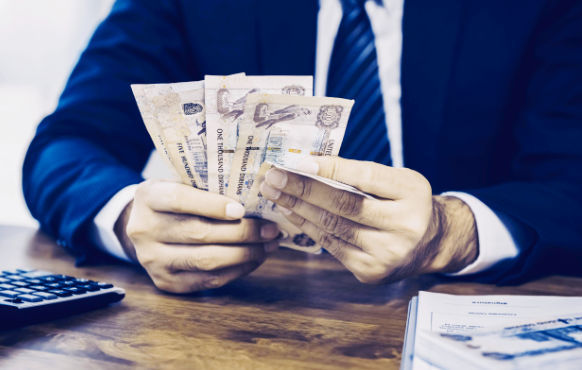 The cost of setting up a company:
We work directly with the authorities in the UAE. We have our own office and have a service license in the UAE. As a result, we do not have any other middlemen, which would significantly increase the total cost for you.

Procedure of the company formation.
Our team of experts will guide you through the entire process competently and individually adapted to your personal needs.

Free initial consultation
In a personal initial consultation, we will go into detail about your needs and circumstances and show you how you can use our service for your business and private goals.
Company formation
Within shortest time we prepare the business plan including suitable business activities and establish your company in Dubai. Your personal presence is not required.

Residence Visa

After successful company formation, we prepare the employment contract, which is the foundation for your Dubai residency visa. Within 1 day you will receive your electronic residence visa to enter Dubai as a future resident.

Dubai Trip

Our driver will pick you up at Dubai airport and accompany you to the medical test and residence visa approval. We will take care of the Emirates ID application and biometric process. The personal process is completed in half a day.

Bank account
The next day you will receive your Emirates digital ID and we will open your personal and business account. You don't need to go to the bank as our team will prepare everything and make the appointment for you.
Trading platforms and payment providers
Once your bank accounts have been successfully opened, we will assist you in opening trading platforms such as Binance and Interactive Brokers, as well as payment providers such as Stripe and PayPal, if desired.
Avoid mistakes when founding!
Many company founders make mistakes when incorporating in the UAE. Do not be blinded by cheap and outdated company forms, which at the end of the day do not get a bank account.
We help you to get an overview of the constantly changing conditions in the UAE and accompany you during your incorporation.
Company establishment in small emirates such as Ras Al Khaimah, Fujairah and Ajman.


Company formation of obsolete corporate forms.


Company formation without applying for a Residence VISA.


Company formation in overpriced free trade zones.

Frequently asked questions.
The incorporation of a company in Dubai does not require personal presence and can be done with only a color scan of the passport.
The cost depends on citizenship and business activity. In principle, incorporation can be done from as little as USD 3800. Detailed information can be found on the page: The cost of setting up a company in Dubai.
Especially for digital and location-independent industries, the Dubai company headquarters is suitable, as well as local companies that want to build their business internationally. Also for investors, a Dubai company is suitable as a holding company for investing in the real estate and financial markets.
No. The center of life can be freely chosen and is independent of the company foundation in Dubai. Many of our clients prefer Europe, South America or Asia to the Emirates in terms of the center of life.
It is not necessary to travel to Dubai to set up a company. The complete incorporation takes place online.
As a rule, the company formation takes place within 24 hours.
Our all-inclusive package.
Our coherent and working all-inclusive package consisting of Dubai Company, Dubai Residence Visa and local bank accounts in Dubai, will guide you to your goal of establishing an operational tax-free offshore company including tax-free residence - regardless of whether you live full time in Dubai.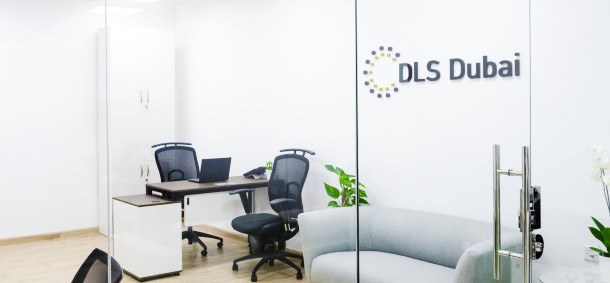 Preparation business plan
Selection of the appropriate license
Guaranteed business account
Company formation in Dubai
English or German consultation