Visa for Dubai (UAE).

Whether you are a tourist, a founder or an investor, here you will find information about the entry requirements.

Visa for Dubai and the United Arab Emirates.
The visa regulations of the United Arab Emirates (UAE).
Dubai is a major business hub and a popular tourist destination in the United Arab Emirates. In order to enter Dubai, it is important that you have the right visa. We will help you get the right visa for your trip to Dubai.
The UAE is an attractive country for entrepreneurs and investors not only because of its low taxes, but also because of its straightforward visa process. Different visas for Dubai allow you to search for business opportunities on the spot.
If you are traveling from Switzerland, Germany or Austria, you will also receive a 60-day tourist visa directly upon entry with a passport valid for at least 6 more months. If you are a citizen of the USA, Canada, Australia or Russia, you will automatically receive a 30-day visa for Dubai upon entry. Once your company formation is processed and you meet the requirements, you can apply for a resident visa and live and work there.
However, even without prior entry, you can apply for a so-called e-visa after company formation, which allows you to enter within 2 months of receiving your electronic visa and complete the visa process on the spot. For how many years you will be granted the residence permit depends on your investment amount. By the way, you can obtain a long-term visa for your family members and employees as well.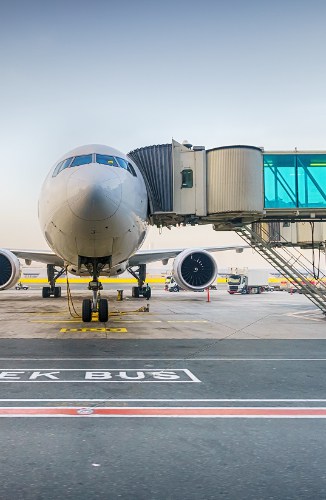 DLS Dubai supports you in the visa process:

Selection of the appropriate visa


Review of your documents


Consulting for the personal visa process


We take care of your dealings with the authorities
Please fill out the form and we will get back to you as soon as possible to schedule a free initial consultation.
The process of a visa for the United Arab Emirates.

Depending on the type of visa you need different documents. Provided you are from an EU country or from another country authorized for entry, the tourist visa is the most straightforward visa. All you need is a passport valid for six months and payment of the visa fees. You can then enter without prior registration and receive stamps with your passport in migration at the airport of your visa. Start a business in Dubai with at least AED 72,000 investment (just over 18,000 euros), you can apply for your residency visa in one of the 40 free zones in the UAE and live and work tax-free in Dubai.
Steps to obtain the visa.

The following steps show the process to obtain the visa.
Online registration for a free zone visa (residence visa in a free zone)


Obtain entry permit (e.g. business visa or tourist visa)


Medical test (blood test and X-ray in a medical center) and health insurance


Present certificate of good conduct


Apply for Emirates ID on the spot


Visa stamp for your passport (processing time approx. 2 weeks)
Contact us today!
We advise in English and German.



Please fill out the form and we will get back to you as soon as possible to schedule a free initial consultation.
The different visa types for United Arab Emirates.

UAE offers different visa for travelers, including tourist, business, work and residence visa. Each type has different requirements, eligibility criteria and validity period.
Residence Visa.

A residence visa can only be obtained in Dubai under certain conditions - one way would be to establish a company and be employed there yourself, for example, as a managing director. Another possibility is to buy a property in Dubai and settle there. The length of the visa is determined by the amount of the investment. From an investment of 72,000 AED one can qualify for the visa. The more one invests, the further the expiration date of the visa moves into the distance. For example, the 5-year visa for entrepreneurs or property buyers applies from an investment of AED 500,000 and the 10-year visa from AED 10 million. Read more about this under investor visas. In addition to founders, particularly qualified professionals can also apply for a residence visa. Scientists especially in the fields of medicine and technology are in demand for research in the UAE and can secure a long-term residency in Dubai. If a visa is issued by one of the free zones, it is called a free zone visa.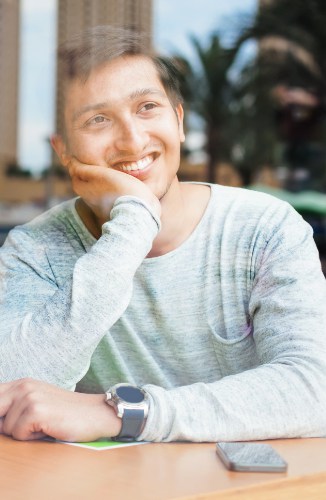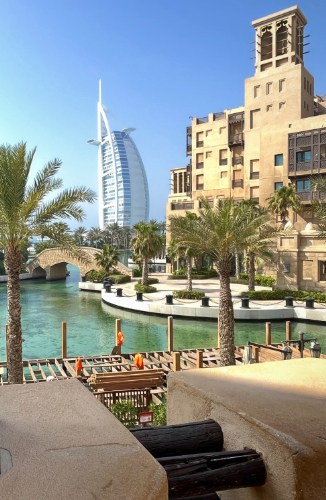 Free Zone Visas.

There are a total of 40 free zones in the UAE and these are considered to be the most attractive economic zones in the world, which is why a great many foreign companies have settled there in recent years.
Those who hold a free zone visa not only benefit from 0% taxes on corporate and personal income, but also do not have to pay customs duties for importing and exporting goods. The visa also allows one to conduct banking transactions, obtain a driver's license and receive health care. There are two types of free zone visas: the work visa and the investor visa. You can also apply for a free zone visa for your family members and your employees. In principle, the term "free zone visa" simply means that the long-term visa has been issued by one of the free zones. As a rule, a free zone visa is valid for 3 years.
Advantages:
Tax exemption
No customs duties for import and export
Living in one of the most luxurious places in the world
Visa for family members possible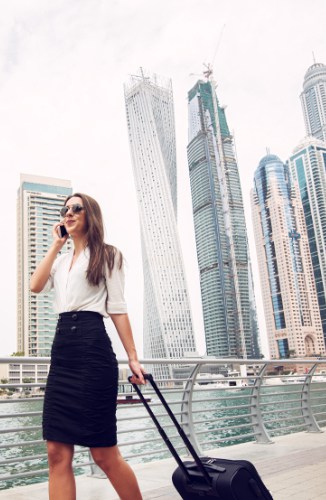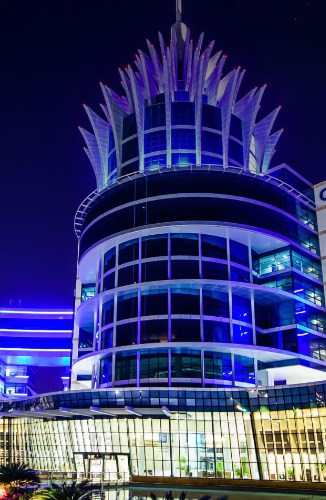 Investor Visas.

Investing here means not only investing in an already existing local company, but also investing in a company that you have founded. You should have at least AED 72,000, the equivalent of just over 18,000 euros, available as capital. Note: The long term visa is only valid as long as you are employed, which means you must be employed in your own business. A great advantage of the free zone investor visa is that the company can be established under 100% foreign ownership. Therefore, you do not have to rely on a local business partner or investor. In addition to the capital investment, other requirements must also be met for the visa. Among other things also a medical test, in which you get blood taken and are subjected to an X-ray examination. However, this usually takes no more than 15 minutes and after three to four days you will receive your result digitally.
Requirements for the investor visa in a free zone:
A copy of the existing trade license
Application for the stay
A copy of the valid passport
certificate of good conduct
a confirmation of registration - Emirates ID
Medical examination (max. 3 months old) and medical insurance
payment of the fees of about 15000 AED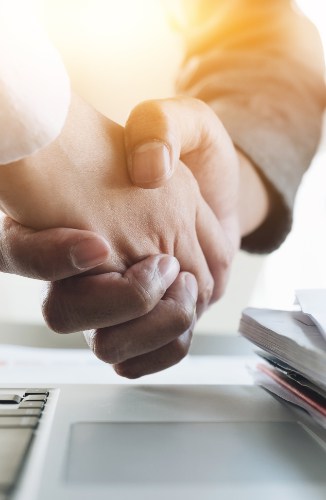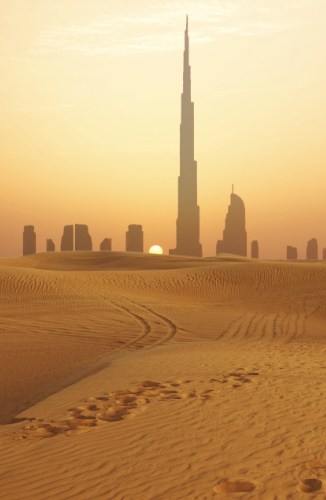 Business Visa.

The business visa for Dubai allows business people who intend to invest or start a business to enter the country without any complications. Just like the work search visa, the business visa is issued for either 60, 90 or 120 days. A minimum of a bachelor's degree or equivalent is required for this visa to be issued.

Advantages:
Uncomplicated entry
Sufficient time to conduct business on site
Conversion to a residence visa possible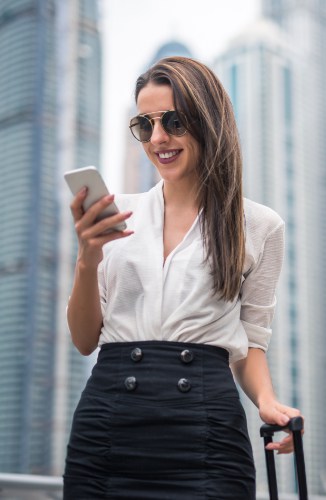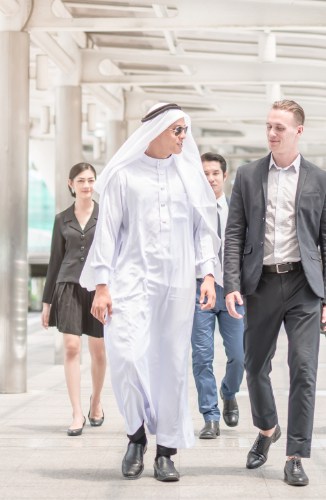 Family Visa (Dependent Visa).

The Dependent Visa for Dubai allows spouses, children and other family members of Dubai residents to stay in the city. It is an important document for expats who wish to live with their families in Dubai.
To apply for a family visa, the sponsor (Dubai resident) must submit an application on behalf of the family member. The sponsor must also provide relevant documents such as a copy of his passport, visa and Emirates ID Card. In addition, he must provide proof of his relationship with the family member. The visa for family members in Dubai is usually valid for three years and allows the individuals to work or study in Dubai. The visa can be renewed as long as the sponsor meets the requirements set by the Dubai authorities.
Benefits:
Allows family members to reside with their relatives in Dubai
Allows family members to work or study in Dubai
Access to health services
Enrollment in schools or universities in Dubai
Allows dependents to obtain a driver's license
Allows dependents to open a bank account in Dubai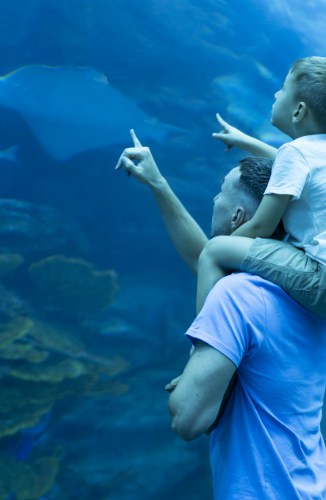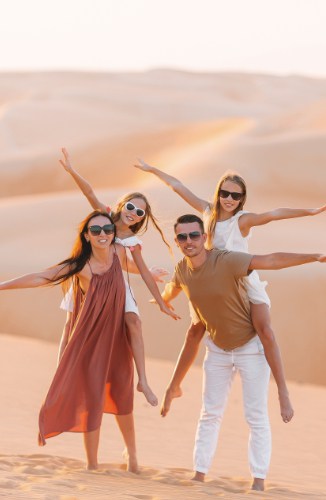 Tourist Visas.

If you are entering Dubai as a tourist, you should inform yourself in advance about the entry requirements at the German Foreign Office. Depending on the country of origin, Dubai grants different tourist visas. Most EU citizens do not need to apply for a visa for Dubai in advance, but only need a passport valid for at least 6 months and receive a stamp for a 60-day stay upon arrival at the airport. Those arriving from the USA, Canada, Russia or Australia will receive a stamp for 30 days. The tourist visa can be extended several times for a fee. The UAE announced in February 2023 that it will soon introduce an up to five-year tourist visa with multiple entries and exits to facilitate multiple visits to the country. This visa will allow tourists to stay in the country for up to 90 days at a time and spend a total of 180 days a year in the UAE.
Depending on whether you need a short-term tourist visa of up to 30 days or a long-term tourist visa of up to 60 days stay for multiple or single entries, Dubai visa fees vary from AED 450 to AED 1480. Those who only need a transit visa of 48 hours or less will pay no fees at all. Please note that it is forbidden to work with a tourist visa.
Advantages:
Uncomplicated entry
No advance application possible for EU citizens, US citizens, Canadians, Australians, Russians and others.
Extension possible
Free transit visa for 48 hours stay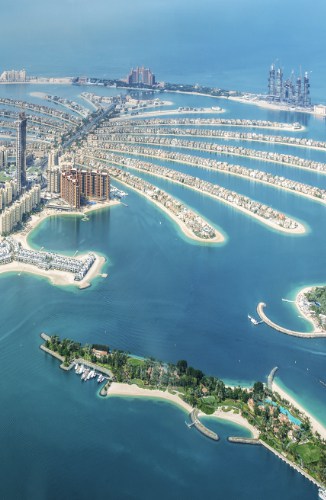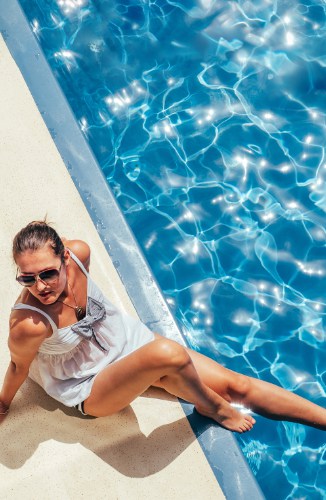 Visit Visa.

Those who do not enjoy a visa waiver in the UAE and wish to visit family or friends in Dubai need a sponsorship from a UAE citizen or a foreign resident with permission to stay in the Emirates. The person entering the country must apply for the visa online in advance.
The so-called Visit Visa is an entry permit for visiting relatives or friends. It is mainly used when the traveler comes from a country outside the EU, which does not qualify for the uncomplicated tourist visa for Dubai. Currently, the conditions for the Visit Visa have been changed for the year 2023. As a friend or relative of a UAE citizen, he or she can pay a deposit of 1000 AED, which is approximately 250 euros, which will be returned later.
Benefits:
Visiting family and friends of up to 60 days.
Extension possible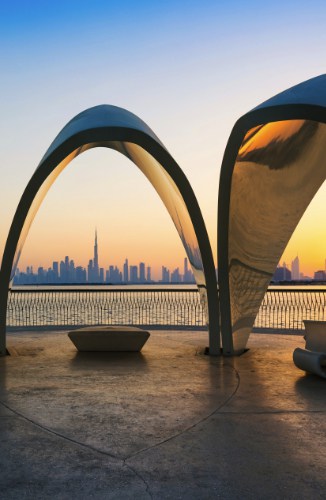 Frequently asked questions.
Citizens of Bahrain, Qatar, Kuwait, Oman and Saudi Arabia are granted entry to Dubai without visas.
The following countries require a visa for the United Arab Emirates:
Afghanistan, Albania, Algeria, Armenia, Azerbaijan, Bahrain, Bangladesh, Belarus, Benin, Bhutan, Bosnia and Herzegovina, Burkina Faso, Burundi, Cameroon, Cape Verde, Central African Republic, Chad, Comoros, Democratic Republic of the Congo, Djibouti, Egypt, Equatorial Guinea, Eritrea, Ethiopia, Gabon, Gambia, Georgia, Ghana, Guinea, Guinea-Bissau, Iran, Iraq, Ivory Coast, Jordan, Kazakhstan, Kenya, Kuwait, Kyrgyzstan, Laos, Lebanon, Lesotho, Liberia, Libya, Madagascar, Malawi, Mali, Mauritania, Moldova, Mongolia, Morocco, Mozambique, Myanmar (Burma), Nepal, Niger, Nigeria, North Korea, Oman, Pakistan, Palestine, Papua New Guinea, Philippines, Qatar, Russia, Rwanda, Sao Tome and Principe, Saudi Arabia, Senegal, Sierra Leone, Somalia, South Sudan, Sri Lanka, Sudan, Syria, Tajikistan, Tanzania, Thailand, Togo, Tunisia, Turkey, Turkmenistan, Uganda, Uzbekistan, Vietnam, Yemen, Zambia, Zimbabwe
Since November 2022, anyone traveling to Dubai is no longer required to present a COVID 19 vaccination certificate or undergo PCR testing.
Citizens of the EU and many other countries who require visas do not need to apply for a visa before traveling. You will receive your visa upon entry.
Certain vaccinations are not required. However, discuss with your family doctor which vaccinations are recommended for Dubai. You can also find expert doctors for travel vaccinations here:
https://www.istm.org/AF_CstmClinicDirectory.asp