Open a bank account in Dubai.
Maintain your accounts with your own IBAN in AED, EUR, USD and GBP currencies, withdraw up to 10,000 euros per day in cash worldwide without any exchange fees.


Your guaranteed corporate account in Dubai.

Our concept gives you guaranteed access not only to local bank accounts, but also to international banks in Switzerland, Liechtenstein and Singapore.

At DLS Dubai, as part of our all-inclusive service, we offer you not only the establishment of a tax-free offshore company in Dubai. We also enable you to obtain a tax-free residence in Dubai through the company incorporation with the so-called "Residence Visa".

This creates a coherent concept consisting of company and residence. This coherent concept in combination with the necessary substance provided by DLS Dubai allows not only guaranteed access to local bank accounts in Dubai, but also to international banks in Switzerland, Liechtenstein and Singapore. By opening the bank accounts with a "Residence Visa", a local phone number and a utility bill, which you will receive as part of our all-inclusive package, you will be considered a "resident" in Dubai by our selected partner banks. Thus, there is no exchange of information (NON-CRS) with foreign authorities or the tax office in your home country regarding your finances.
We came to Dubai straight after our visas were ready. 5 days after our arrival we received our Emirates ID residency and on the same day got our personal banking accounts created. It took an additional 3 weeks to then open the business bank account.
Arman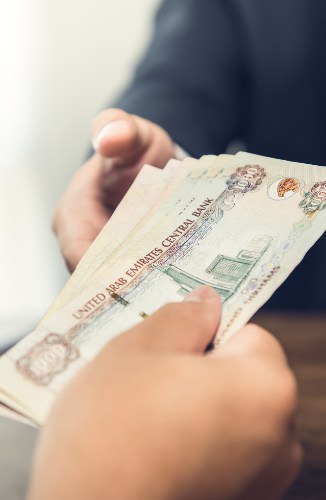 DLS Dubai gets you:
Corporate Bank Account - at a branch bank with over 50 years of history.


Credit card with up to 10,000.00 EUR / day cash withdrawal at ATM.

Unlimited virtual credit cards.


Bank account without minimum deposit.

Please fill out the form and we will get back to you as soon as possible to schedule a free initial consultation.
Why can we guarantee a bank account?
With a transparent offer, our clients do not expect any unpleasant surprises when opening the account for their company. All necessary requirements, as well as the necessary documents for the successful account opening, are included in our package.

How can DLS Dubai guarantee you the establishment of your company and the opening of a business account?

DLS Dubai cannot compromise in choosing the Emirate for your future company location and setting up the necessary substance (physical office).

We act in accordance with the requirements set by the banks for the successful opening of your corporate account. DLS Dubai is convinced that nowadays it should be a standard of serious service providers - to establish a company in big and reputable emirates like Dubai and to equip it with a fully furnished office with your company logo.
Even if this company by default on the part of the authorities, only requires a virtual office (Flexi Desk), we do not want to leave anything to chance when opening the business account. Accordingly, we show the bank your furnished office to achieve a fast and flawless account opening, without causing additional costs for you as a customer. Your furnished office with company logo is part of our all-inclusive service.

With this approach, DLS Dubai is able to guarantee a business account and therefore a functioning company formation.
Contact us today!
We advise in English and German.



Please fill out the form and we will get back to you as soon as possible to schedule a free initial consultation.
Business account.
Probably the most central and most discussed topic for any company formation in Dubai is the business account. A company without its own account is not capable of acting and therefore useless in the vast majority of cases. As a reputable provider, we guarantee the opening of a company account with one of the largest banks located in Dubai.
Our partner banks manage your accounts in the currencies AED, EUR, USD and GBP.
Each account has its own IBAN, which is suitable for payment transactions within the EU.
You can access your account at any time via online banking or mobile banking through an app, for example, to check account balances or make transactions.
Get a VISA or MasterCard to pay in stores worldwide or withdraw cash from an ATM.
What makes a good business account?

Branch bank with personal account manager in a branch.

No minimum deposit and free account management.

High online banking limits for transfers.

Offshore branches in the USA, UK and Switzerland for real-time transactions in USD, GBP and CHF.

A fast and reliable processing of transfers and payments.

Integration of accounting software to facilitate accounting processes.
Private account.
With your Dubai personal account, you can conveniently invest in stocks and cryptocurrencies. Whether investing directly with the respective bank or via well-known brokers such as Interactive Brokers and Binance.
The private account also has an IBAN in the currencies AED, EUR, USD and GBP.
With an international SWIFT transfer, you can conveniently transfer funds to international crypto exchanges and other brokers. The private account also has a so-called "smart card" - this automatically pays in the respective local currency. This way, you will not incur any exchange fees. This allows you, for example, to pay with your EUR balance on your private account in Dubai, in Europe without any exchange fee.
What makes a good personal account?

No minimum balance and free account management.

Credit card with Skywards miles and high credit card limit.

Real-time international transfers thanks to Quick Remittance function.

High interest rates of at least 3.00% p.a. for time deposits.

Digital credit card with Apple Pay and Google Pay function.

Smart Card for foreign currency spending without exchange fee.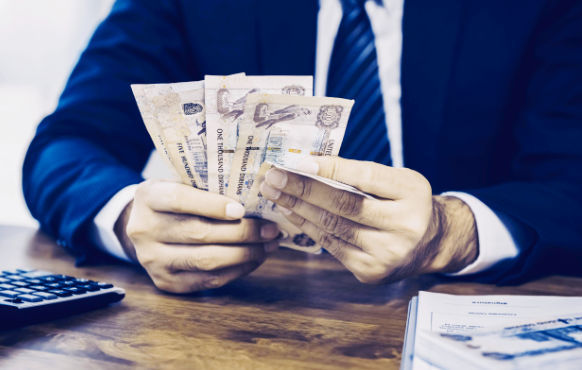 The cost of setting up a company:
We work directly with the authorities in the UAE. We have our own office and have a service license in the UAE. As a result, we do not have any other middlemen, which would significantly increase the total cost for you.

Frequently asked questions.
Thanks to direct compliance access, we can open the bank account for you at Mashreqbank, RAKBANK and Commercial Bank of Dubai.
Account maintenance is free of charge with a deposit of AED 50,000.00 and is AED 100 to AED 200 per month for an account without a cash deposit.
Money can be invested at short maturities as short as 75 days at 3.20% to 4.00% in AED and USD with almost any bank in Dubai.
A registration address and Emirates ID is required to open an account and is provided by DLS Dubai.
Depending on the maturity, interest rates in 2023 range from 3.20% to 4.00% for AED and USD investments.