Business licenses in Dubai.
You want to establish a company in Dubai, but you don't know exactly which business license is needed? Here we present you the business licenses in Dubai.


Business license: what you need to know.

Dubai is considered a tax-free haven for businesses, making it an attractive location for you as an entrepreneur to start your business. Business licenses in Dubai are essential for legal operations and understanding the different options available is crucial for a successful business startup.

The motivations for wanting to establish a company in Dubai or the United Arab Emirates are manifold. One of the main reasons is to work at an attractive location and at the same time enjoy the special lifestyle in Dubai or the eternal summer. The tax exemption is certainly an important point. The mainland company, comparable to a German GmbH, does not charge income or corporate taxes and the VAT is extremely low at 5 percent. In addition, Dubai supports start-ups financially and the free zones facilitate the international exchange of goods enormously. In particular, the free zone company is interesting for foreign founders in terms of tax law. Dubai has more than 44 free zones that allow almost any industry with the appropriate license to establish a company in Dubai.

However, there are some requirements to establish a company in Dubai. A business plan and proof of address and identity of shareholders and directors are important, but most importantly you need business licenses in Dubai. A business license is mandatory to confirm the legality of the company. It is not necessary to have a residence and visas for Dubai. However, it is important to choose the right one among the various business licenses in Dubai. There are three basic areas for business licenses in Dubai, namely trade, industry and services. In addition, there are numerous special licenses and permits for influencers or freelancers.

We are happy to help you choose the right business license for your company in Dubai.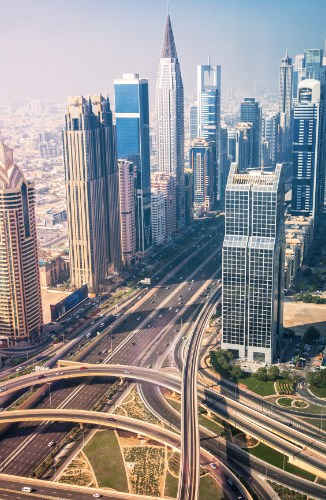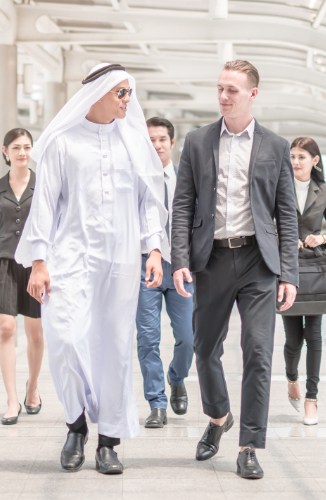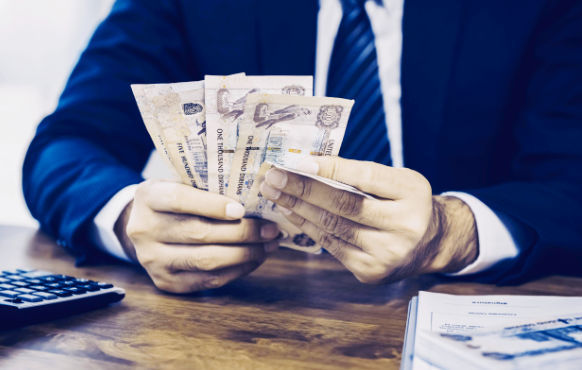 The cost of setting up a company:
We work directly with the authorities in the UAE. We have our own office and have a service license in the UAE. As a result, we do not have any other middlemen, which would significantly increase the total cost for you.

The licenses for companies in Dubai at a glance.
There are several types of business licenses available for starting your business. Choosing the right license is an important step for a successful business startup.

Commercial trading license for Dubai.
One of the main licenses for a company in Dubai is the Commercial License. It is required if goods and products are to be bought and sold. Companies can conduct business domestically and internationally with this license, but must be based in Dubai or the United Arab Emirates. The scope varies depending on the type of company. If it is a Mainland company, the license is valid throughout the UAE. If it is a Freezone company, it is only valid in the Special Economic Zone.

Real estate agents and companies in the logistics industry, for example, work with this license. But also companies dealing with motorcycles or cars need the trading license.

It is important that business activities are carried out only with a legal license. Without a license, there is a risk of sanctions and even high fines. We are happy to help you choose the right license for your business in Dubai.
Business activities that require a commercial license include:
Logistics
Import and export
Tourism and travel
Intermediary activities
Product-oriented sales (electronics, construction, stores, stores, etc.)
Real estate
Rental business
Companies with a trading license enjoy several advantages.
They can trade in any region of the UAE and deal in more than one product. It is possible to do business abroad or even hire foreign employees. However, the trading license is always limited to a specific product category.
Industrial License - license for industrial production.
If you want to set up a company in Dubai in the industrial manufacturing sector, you need an industrial license. As a holder of such a license, one is allowed to manufacture semi-finished or fully finished products. Activities that fall under the Industrial License are production, collection and packaging. Businesses that require an Industrial License are characterized by the following:
all business activities require the production, manufacture or generation of physical products
business activities require the import or export of materials or goods, etc., used in a manufacturing process
Packaging and producing a series of new products from existing raw materials; or
Combining two or more existing products into a single product.
The prerequisite for an industrial license is the possession of at least one physical warehouse. It must be located in Dubai or the UAE. The license is issued by the Department of Economic Development (DED). However, various permits from Dubai Municipality or other authorities may still be important. These must be obtained in advance by the founder. These are among others:
Permits from the Chamber of Commerce and Industry
the Industrial Registry and
the Ministry of Health
The tourism license in Dubai.
Besides trade and production, mainly the tourism industry is strong in Dubai. Dubai is an attractive destination for people from all walks of life. Millions of people enjoy the breathtaking beaches here every year. The special flair of Dubai fascinates the vacationers. Therefore, it is extremely lucrative to start a company in the tourism industry in Dubai. A Tourism License is required to operate hotels, restaurants and travel agencies. The same applies to car rental companies. The company must also be registered with the DED and the Department of Tourism.

There are again different types of Tourism License in Dubai.
Among other things, there are special licenses for
dealing with tourists within a city (Inbound Tour Operator License)
licenses such as the Export Tour Operator License for organizing excursions
the Travel Agent License for offering tours, flights, cars and hotels to customers
There is a Tour Guide License for tour guides in Dubai. This requires extensive knowledge to be able to guide tourists around the city. To obtain this license, one must successfully complete the Top Guide program. The license is only valid for one year and must be renewed annually. It is important to have this license, otherwise there may be severe penalties.
E-Commerce License - electronic commerce in Dubai.
Today, stationary trade is no longer the only hub for the international movement of goods. More and more is shifting to the e-commerce market. The government in Dubai has also responded to this. Since 2017, the Department of Economic Development (DED) has issued a special license for Internet retailers.
Sole proprietorships and individuals can use it to sell services and products via websites. Advertising and sales via social media are also possible.
No physical office space is required for this. The e-commerce license can only be registered to a single holder. To apply for a license, a DED merchant account must be opened.
Professional License
If you want to start a service-oriented business, you need a Professional License. This is a professional license. This license is often translated as a trade license. With a professional license, individuals can start a professional business. The business is based on special services or professional skills. So, with this license, the group of professionals with special skills is addressed. These can be, among others, services from the arts and crafts or artistic field.
A professional license has some advantages in terms of ownership. As a sole proprietor, one owns 100 percent of the business. Thus, one is automatically entitled to sole proprietorship. There is no need to bring in an investor under the 49/51 rule. A prerequisite for a Professional License is proof of appropriate qualifications. Furthermore, in some cases a training authorization is required.
Freelance Permit - the business license for freelancers.
In recent years, freelancing has gained a lot of popularity. It is an alternative to traditional types of employment. Freelancing represents a special form of self-employment. Freelancing is also on the rise as a form of business in the UAE, including Dubai. Just a few years ago, freelancing was not recognized in Dubai. Now, however, this form of entrepreneurship is permitted.
If you want to work as a freelancer in Dubai, you need a visa for Dubai and a work permit.
Freelance Permits are available in a variety of free zones in the UAE and Dubai.
Among them are for example:
Dubai Media City
Dubai Studio City
Dubai Production City
Dubai Knowledge Park
Dubai Design District
Abu Dhabi
Fujairah Creative City
The costs and conditions for a freelance visa vary. As a rule, a freelance permit is valid for three years. In Dubai, very many activities and business fields fall under freelancing. This is similar to Germany.

Software development and database management fall under it.

Musicians, journalists and photographers count among them. Stylists and coaches also need a freelance permit to carry out their activities.
Establish educational institutions with the Education License.
If the standard of living among the population rises, so does the demand for education. The high demand for skilled labor boosts the demand for services in the field of education. Thus, opening private educational institutions has become an option when starting a business in Dubai and the UAE. These include preschools, secondary schools, colleges and more. Anyone opening such a business is subject to government regulation. He also needs special Education Licenses. There are different types of Education Licenses. They are all issued by the Ministry of Education. The Ministry of Community Development and the Knowledge and Human Development Authority are also involved.
These include:
licenses for business activities in primary and secondary schools
special education licenses for training centers
licenses for higher education institutions
kindergartens and child development centers
The education sector is very sensitive.
Therefore, licenses alone are not enough to operate educational institutions.
Additional approvals and procedures are part of the agenda. These include:
the confirmation of an academic plan
inspections of the premises
proof of the qualifications of the educational staff
Technical Service License - license for technical services.
Some companies want to offer and perform services in the technical field. A Professional License is not sufficient for this.
A special service license, the Technical Service License, is required.
This trade license applies to installation work, carpentry work, roofing work, painting work and similar activities. It is therefore a matter of concrete craftsmanship.
Common business activities with a Technical Service License are:
Air conditioning, ventilation and air filtration
Carpentry and flooring
Concrete works
Cleaning services for businesses
Electrical installations and equipment
Installation of false ceilings and light partition walls
floor and wall tiling works
Insulation works (contracting)
Plastering and cladding works
Plumbing and sanitary works
installation of solar energy systems
other technical services
The general trading license.
The commercial trading license is tailored to only one product category within an industry. The General Trading License in Dubai offers business people a high degree of flexibility. Important here is primarily the possibility to constantly expand the business area. With this license it is possible to trade with several products from different industries. The General Trading License covers all goods inside and outside the UAE. Goods that require special permits are excluded. These include weapons and medical products.

With the general trading license on the mainland, one can actively participate in local trade on the UAE market.
There is no limit to the number of visas for employees. This means that as many staff as necessary can be hired. Entrepreneurs benefit from the low VAT of 5 percent. Opening a bank account including fast processing of transactions with multiple currencies is easy.

When purchasing a general trading license for the Meydan Free Zone, there are further advantages and benefits. Entrepreneurs can enjoy 0 percent VAT and 0 percent income tax.
Crypto Trading License.
Cryptocurrencies are becoming increasingly popular, and governments around the world need to develop strategies to regulate them. The UAE is one of the most suitable countries for cryptocurrency projects in the world.

To run a legal business with cryptocurrencies, you need to obtain a crypto license in the UAE, which can be used to provide crypto-related services to clients. The Dubai Multi Commodities Centre (DMCC) free zone is a perfect fit for crypto-related businesses. The DMCC crypto license guarantees the legality of your business. To obtain a license, a registered capital of EUR 15,000 is basically required for a company applicant and a detailed business plan.
There are currently no residency requirements for applying for such a license. Nowadays, a license to work with cryptocurrencies, such as "cold storage" or personal funds trading, can be obtained from the DMCC.
The fact that no income taxes are levied on cryptocurrency projects in the UAE makes this country suitably attractive for entrepreneurs.
Influencer License.
Dubai has also already responded to the latest trends in money-making. With the E-Trader license, there is also a special influencer license. It is tailored to corporate activity in social media. With the influencer license, products and services can be sold online. This may be done via online stores, but also via social media such as Instagram.
The license is granted to private individuals and companies. The main purpose of the special license is to prevent counterfeit goods from being sold on the platforms. Holders of the influencer licenses are more trustworthy. For sales beyond the borders of Dubai, additional permission must be obtained from the DED authorities.
Contact us today!
We advise in English and German.



Please fill out the form and we will get back to you as soon as possible to schedule a free initial consultation.
Frequently asked questions.
Basically, there are four basic types of business licenses in Dubai. These are:
Commercial License
Industrial License
Tourism License
Professional License
For most of them there are special sub-types for specific business areas. Or there is a more advanced license. This is the case, for example, with the general commercial license. The Professionell License, the professional license, has the greatest differentiation. Here there are specializations. Examples are:
technical services
creative services
Influencer activity
freelancer activity
licenses for educational institutions
The exact type of license needed to incorporate a company in Dubai depends on two things. That is the type of business and the type of jurisdiction. Depending on the type, the authorities where one needs to apply for the licenses differ. The three basic types here are:
UAE Mainland Business License (needed to operate in the local market). Issuer: Department of Economic Development (DED)
Free Zone Business License (license for specific areas and specific business activities). Issuer: Freezone authorities
Offshore business license (business activity outside the registered jurisdiction). Issuers: special approved licensing authorities such as RAKEZ, JAFZA and AFZA.
The cost of business licenses in Dubai varies depending on the type of license. Some are available from as little as AED 4,000, while others, such as the commercial license for large companies, can cost up to AED 50,000. The exact cost depends on a number of factors. These include the form of the company and the region of establishment (mainland, freezone, offshore). Other important key figures are:
Number of shareholders
Partnerships with local sponsors
Type of business
Number of business partners
As a rule, the following documents are required to apply for a business license in Dubai:
Certificate about the trade name of the company
Certificate of initial registration
Lease agreement for the company premises certified by Dubai Municipality and RERA
Memorandum and Articles of Association
Local Service Agent Agreement
Passport photographs
It is relatively easy to get a license to open a business in Dubai. Fortunately, the waiting time for licenses is also very short. It usually takes between three and four weeks for the license to be issued. It can also go faster, or a little slower. The exact times always depend also on the required permits and proofs and on the type of license. 
The process of renewing a business license in Dubai is similar to the application for the license. One needs:
the completed renewal form
a payment number for the renewal fees
recent passport photos
the rental contract
the Ejari Certificate
Depending on the license, there are several other permits and certificates to obtain
With our professional support and advice, applying for a business license in Dubai becomes a breeze. We will help you choose the right license and assist you in filling out the applications and forms. Our team of experts will guide you through the licensing process and provide comprehensive solutions to all your questions regarding business in Dubai. We guarantee you the best service and professional handling.
We will help you choose the right business license.

When selecting a business license, it is important for us to understand your business model and select the appropriate license in accordance with the banks.

One of the most critical points of Freezone company formation, is the selection of the appropriate business license. If the wrong license is chosen, there is no chance of successfully opening the business account.

To avoid this, DLS Dubai helps you to choose the right business license for you thanks to practical and competent consulting. We take a close look at your business model. Whether it is a consulting agency, online store, crypto trading or holding company, we make sure that your intended business idea can be turned into reality. With nearly 800 business licenses, you can rely on our experience and honest assessment.
The team at DLS Dubai is highly professional and knowledgeable. They assisted me in selecting the appropriate license, and navigating the process of company formation in Dubai. Their expertise in the field is evident, and their commitment to helping their clients succeed is unparalleled.
Ivan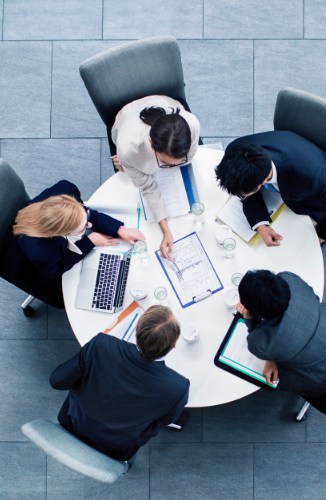 DLS Dubai gets you:
Suitable business license even for complex business models.


Detailed business plan, in which we simplify a complicated business mechanism for the authorities and bank.


Creative ideas to implement possibly regulated business ideas without much effort and regulation.


Pre-approval of internal bank compliance for the selected business license to avoid any nasty surprises.

Please fill out the form and we will get back to you as soon as possible to schedule a free initial consultation.