DLS Dubai is the specialist for your company formation in Dubai.
With our all-inclusive package we offer you an all-round carefree package with permanent personal support in German, English, Russian and Arabic.

Company formation in Dubai.
Build tax free wealth with your company in Dubai! DLS Dubai helps you lead a financially free and self-determined life.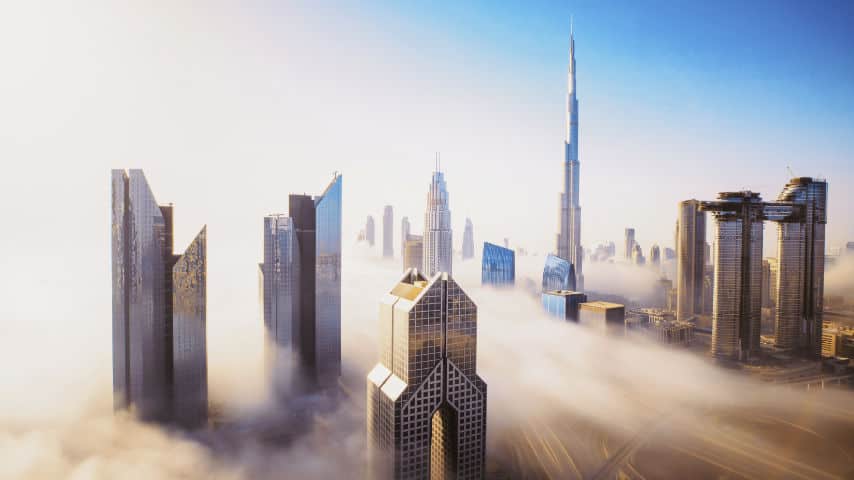 1

Location on site in Dubai

Dubai's locational advantages for your business.
With a Dubai company you protect and manage your assets anonymously and without bureaucracy outside the reach of Western countries.

Free of Tax

In the UAE, there are no taxes at the corporate level, nor are you liable to pay taxes as an individual.

Accounting freedom

Pay with your Dubai company's credit card at the jewelry store or for your weekly groceries.

Privacy
There are no public company registers in the UAE, as you know it e.g. from Germany.

Reputation
Dubai enjoys a high reputation among tourists as well as business people from all over the world.

Asset protection

Protect your assets outside the reach of Western countries and potential creditors.

Flexibility
To keep the residence visa, a stay of 24 hours every 180 days is enough.

NON-CRS

Our banks treat you as a UAE resident and do not share any info with foreign authorities.

Payment providers

Connectivity to the largest and most popular payment providers such as PayPal, Stripe and BitPay is available.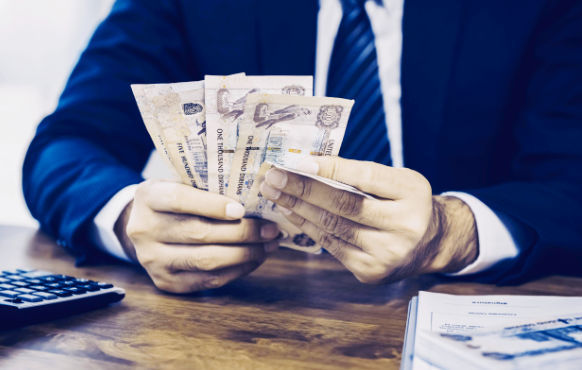 The cost of setting up a company:
We work directly with the authorities in the UAE. We have our own office and have a service license in the UAE. As a result, we do not have any other middlemen, which would significantly increase the total cost for you.

Our services.

With our years of experience and unbeatable work ethic, we'll get you to your destination in record time.

Personal advice

We advise you personally on the application possibilities of a Dubai company. Perfectly tailored to your individual situation.

Business Plan

We transfer your business model into a business plan that is easy to understand for the authorities and banks.

Business License

We choose your business license in a bank-compliant way to avoid unpleasant surprises when opening an account.

Company Formation

Your company will be incorporated in Dubai in just 24 hours, and you don't have to be there in person to do it!

Residence Visa

No personal presence required - the application for your Residence Visa will be submitted before you travel to Dubai.

Visa Service

A representative will meet you at your hotel upon arrival in Dubai and personally accompany you through all official procedures.

Bank Service

We open your private account within a few hours and your business account with an established branch bank within a few days.

Support

After the establishment and account opening we are still there for you! No matter if you need to make changes or apply for a residence visa for family members.

Life in Dubai.
Dubai, the vibrant metropolis where glamour, luxury and cultural diversity combine to create a unique lifestyle.

Dubai offers luxurious living, security and first class education. The variety of shopping malls, hotels and architecture allows for an extravagant life. The excellent education system provides first class education for children and teenagers. Dubai also offers a wide range of leisure options including restaurants, clubs, sports facilities and cultural events. Dubai real estate is attractive to local and international investors.
Security

Security in Dubai is high and the crime rate is low: it is almost zero percent.

Opening hours

Restaurants, supermarkets and delivery services are open 24/7.

Leisure
Whether it's Dubai Zipline, Atlantis Water Park or a romantic dinner at the Burj Al Arab, there's something for everyone.

Education
Dubai is considered a leading education hub with renowned schools and universities.

Emigrating to Dubai

Due to the many emigrants, the number of residents who make the emirate their second home continues to grow rapidly.

Read more
Cost of living

In Dubai, consumer prices are around 8% lower than in major Central European cities such as Berlin.

Read more
Living in Dubai

The many luxury properties in Dubai come from demand from millionaires and entrepreneurs who want to move to the city either permanently or as a second home.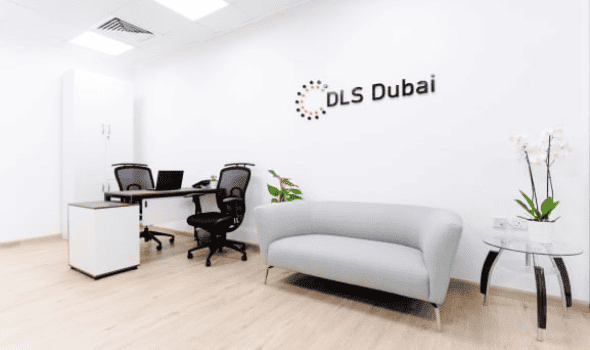 We are your discreet partner in Dubai.

With our office in the middle of the Dubai Marina, the Marina Plaza Tower, we attend and advise our clients personally and discreetly on site in Dubai every day.

Our young and motivated team is always at your disposal and is looking forward to accompany you on your journey with a company formation in Dubai.

Whether an accompanying consultation with Fred, the permanent support during the company formation by Dina, the personal concierge and driver service on site thanks to Mohammad or the acceptance of the bank appointment for the business account opening by Bettina - you can rely on the team of DLS Dubai.

We are looking forward to a long-term cooperation through which we can grow together with you.
Contact us today!
We advise in English and German.



Please fill out the form and we will get back to you as soon as possible to schedule a free initial consultation.