Our services.

DLS Dubai is characterized by its very comprehensive services, which go far beyond the all-inclusive package. We are not above going the extra mile for you to achieve your goals together.

Our services.

With our years of experience and unbeatable work ethic, we'll get you to your destination in record time.

Personal advice

We advise you personally on the application possibilities of a Dubai company. Perfectly tailored to your individual situation.

Business Plan

We transfer your business model into a business plan that is easy to understand for the authorities and banks.

Business License

We choose your business license in a bank-compliant way to avoid unpleasant surprises when opening an account.

Company Formation

Your company will be incorporated in Dubai in just 24 hours, and you don't have to be there in person to do it!

Residence Visa

No personal presence required - the application for your Residence Visa will be submitted before you travel to Dubai.

Visa Service

A representative will meet you at your hotel upon arrival in Dubai and personally accompany you through all official procedures.

Bank Service

We open your private account within a few hours and your business account with an established branch bank within a few days.

Support

After the establishment and account opening we are still there for you! No matter if you need to make changes or apply for a residence visa for family members.

We make the difference - the DLS Dubai All-Inclusive Package.

With our customer service oriented all-inclusive package, we stand out from the countless service providers for company formation in Dubai.

Starting with the accompanying advice regarding company formation and bank account opening, you will notice the difference - you will receive advice from entrepreneurs for entrepreneurs. If, for example, you want to relocate an online company with annual sales of several million euros to Dubai, a salaried consultant without entrepreneurial experience cannot put himself in your position and advise accordingly. After the accompanying consultation tailored to your needs has been completed, our customer advisors will guide you through the process of setting up a company and applying for a residence visa. Both can be done conveniently and comfortably from a distance. Once the residency visa is issued, you coordinate your stay in Dubai with our personal concierge and driver. Once you arrive in Dubai, he will pick you up from your hotel and personally accompany you through the entire process of dealing with the local authorities in Dubai - no Arabic language skills are required. Afterwards, our bank account opening specialist will accompany you to all bank appointments and prepare all relevant personal documents for you in advance. You will also receive ongoing qualified business advice afterwards!
My existing company had unfavorable activities in the company license, so it was not really possible to open a local bank account for this company. Fred recommended me to start a new company with him and choose the right license for which he can guarantee a bank account. The whole process went relatively quickly.
Daniel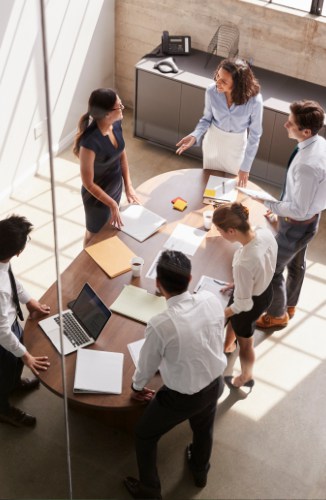 DLS Dubai gets you:

Tax free zone company in Dubai


Residence Visa in Dubai for tax free residence


Physical office with company logo


Registration address including consumption invoice

Please fill out the form and we will get back to you as soon as possible to schedule a free initial consultation.
Frequently asked questions.

Due to the fact that DLS Dubai can handle the establishment of active trading companies and passive holding companies, as well as the establishment of foundations in a financial free zone, through the locally available free zones in Dubai, we see no need for the establishment of companies in other countries. All companies incorporated by DLS Dubai have access to local UAE banks, including foundations.
DLS Dubai does not offer nominee directors, also called "fiduciary directors". In a reputable trustee offering, the trustee must be deposited with the bank as an authorized signatory. In addition, for each incoming and outgoing wire transfer, there must be an additional review by the trustee of the documents related to the transaction. Our clients usually prefer to have full control of the bank account and know that a trustee service in Dubai through no public company registry, is unnecessary.
Usually DLS Dubai receives this question regarding the bank account service. Unfortunately, we have to be strict here and reject this request. The background to this is the fact that DLS Dubai cannot issue a bank account guarantee for companies that have already been established. The shareholder structure, the business activity or the business plan may be flawed and therefore the bank may consider the existing company as high risk and deny a bank account opening. Unfortunately, even DLS Dubai cannot change this.

Of course, our all-inclusive package can still be used as a whole in order to ultimately set up a functioning Freezone company structure including bank account - including bank account guarantee.