We introduce ourselves.
With us you can expect competent and customized advice on all aspects of setting up a company and opening a bank account in Dubai.

1

Location on site in Dubai

Awarded several times in a row.
DLS Dubai is your multiple award-winning contact for company formations in Dubai.
Our high level of customer satisfaction is due to continuous customer service. DLS Dubai takes care of its clients not only during the establishment of the company, but also continuously in the management of their company. We are always at your side with advice and support and help you to continuously develop yourself and your company. Thus you are always up to date with the latest developments.

This service is in our opinion unique in Dubai and is also appreciated and awarded by local authorities.
Great service, fast and easily done. Can recommend for anyone who wants to setup a business in dubai.
Frederik
DLS Dubai we offer you:
excellent customer service


a long term cooperation


a competent consultation


an honest risk assessment

Please fill out the form and we will get back to you as soon as possible to schedule a free initial consultation.
Your professionals - On site and online.
We would be happy to arrange a free initial consultation with you. We advise you either on site in our Dubai Marina office or online in a Zoom Meeting.
Airport shuttle
We offer a first-class concierge service.
Accompaniment
Our staff will accompany you to your bank meetings.
Consulting
On-site consultation in our office with central location.
Support
Consulting and support of our customers after the foundation.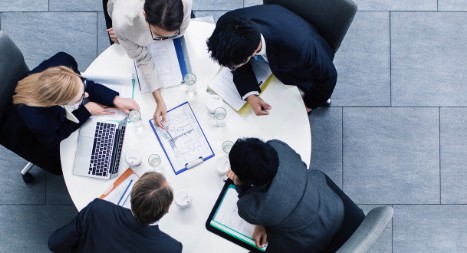 Our Team
Learn more about the team behind DLS Dubai.
Learn more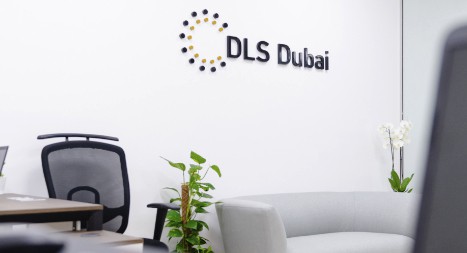 Our office
The DLS Dubai Office with local location in Dubai.
Learn more
Frequently asked questions.
The idea of DLS Dubai was already born in 2018 by the founder Fred. The reason for this were massive problems with the opening of business accounts, not only in Dubai, generally the business account opening for offshore companies.
In the current form and constellation DLS Dubai exists since 2020.
DLS Dubai stands for Dienstleistungsservice Dubai.
We have bank accounts in Dubai, Hong Kong, England, USA and Liechtenstein. DLS Dubai offers its clients the same banking relationships, bank accounts in Switzerland are also possible.
DLS Dubai offers SWIFT transfers in all major currencies such as AED/USD/EUR/GBP/CAD/AUD/JPY, as well as EURO SEPA transfers, GBP Faster and USDT Crypto payments.