The cost of setting up a company in Dubai.
At DLS Dubai, our goal is to keep your company formation costs as low as possible - without any restrictions.

This is how the costs are made up.
One of the fundamental building blocks of working with DLS Dubai is full transparency in terms of pricing and service.

The main part of our offer consists of costs of the authorities, which we pass on to you as a client one-to-one without any extra charge.
This is not only the company license, immigration approval for obtaining the residence visa and the residence visa itself.
DLS Dubai also offers you an all-inclusive service for:
the selection of the right company license,
the preparation of a business plan including the approval of the authority to issue the company license,
the approval of the residence visa for Dubai,
the issuance of the Emirates ID (U.A.E. identity card) including the taking of the biometric prints on the same day (usually 2-3 weeks waiting time).
All this is accompanied by a personal concierge service on site - you will be permanently attended by our staff.
Furthermore, DLS Dubai also offers personal assistance by a staff member for the opening of the business account, with simultaneous opening of the private account.
This service includes the preparation of your personal documents, such as the preparation of a resume especially suited for the local banks and a website for your company. Among other things, to minimize possible errors, we will take care of filling out your application to open a business account at the bank, and thus we can guarantee the opening of the business account.
Summary table of costs
| Description | Costs |
| --- | --- |
| Dubai Business License | From 3785$ |
| Residence Visa Optional | 1020$ |
| Establishment card Optional | 545$ |
| Guaranteed Business Account Individual | Upon request |
| PRO Service (Personal Driver) Individual | Upon request |
| Broker and Exchange Service Individual | Upon request |
| EMI and Crypto Service Individual | Upon request |
| Lifetime VIP Support from Fred According to availability | From 9993$ |
A Freezone company in Dubai offers unbeatable value for money.
Why is setting up a Freezone company in Dubai so attractive and what benefits does it offer to advanced revenue entrepreneurs and startups?

Especially for entrepreneurs with advanced revenues and startups with extraordinary ambitions, it is easy to scale your revenues with the offshore company in Dubai. There are no other costs except for a guaranteed fixed annual business license fee.

There are no other fees for maintaining a Freezone company annually. There are no costs for bookkeeping, annual accounts or other bureaucracy. This fact in combination with the non-existing taxes makes the establishment of a Freezone company in Dubai as attractive as nowhere else in the world.

No matter if 100,000 EURO or 1.000.000 EURO annual profit, the fixed cost for the annual license fee remains unchanged. Likewise, DLS Dubai is proud to offer its customers a so-called "Loyalty Discount" in the annual renewal of the license, so that DLS Dubai customers can still benefit from working with us at a later date. Of course, we also take care of the work for the renewal of the business license, residence visa and the KYC of your business account.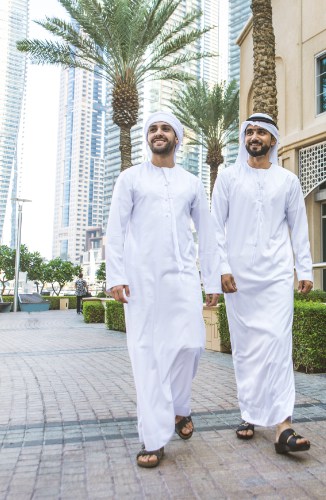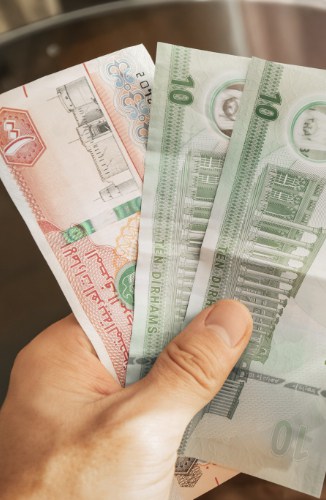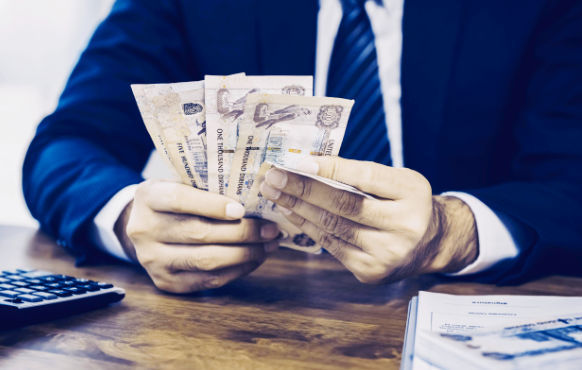 The cost of setting up a company:
We work directly with the authorities in the UAE. We have our own office and have a service license in the UAE. As a result, we do not have any other middlemen, which would significantly increase the total cost for you.

Frequently asked questions.
Since we deal directly with the UAE authorities and have our own office, as well as service license, in the UAE, we do not have any intermediaries that would significantly increase the overall cost to you.
Yes. An office is required and already included in our all-inclusive package.
No. We work exclusively with banks that do not require their customers to make a minimum deposit or investment. Therefore, you do not have to invest any additional money and can invest your existing liquidity in your business.
The cost of closing a company in Dubai is only 500 USD.
There are no costs apart from the annual renewal of the business license. Due to non-existent bureaucracy, there are no costs for an accounting department at all.
Our all-inclusive package.
Our coherent and working all-inclusive package consisting of Dubai Company, Dubai Residence Visa and local bank accounts in Dubai, will guide you to your goal of establishing an operational tax-free offshore company including tax-free residence - regardless of whether you live full time in Dubai.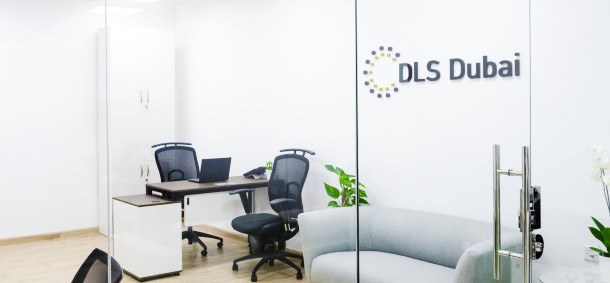 Preparation business plan
Selection of the appropriate license
Guaranteed business account
Company formation in Dubai
English or German consultation